Making Pharmacy
Benefits Work
Welcome to PillarRx
At PillarRx, our pharmacy benefit experts help companies better understand and control their prescription drug costs, maximize pharmacy benefit savings, and reduce compliance risks.
Combining nearly 50 years of pharmacy benefit management experience, PillarRx is a leading firm dedicated to delivering pharmacy benefit consulting, auditing, and copay assistance services. PillarRx assists health plans, municipalities, self-funded entities, business coalitions and Taft Hartley plans.
Our qualified professionals lead all aspects of the pharmacy benefit program, helping our customers save money, minimize compliance risks, and refine their PBM contract. We provide best-in-class, value-based pharmacy solutions utilizing 100% review of your pharmacy claims. Our practical compliance guidance can help you maximize your financial outcomes, eliminate pharmaceutical waste & abuse, and increase member satisfaction.
PillarRx's Integrated Service Offering is equipped to independently audit and assess your pharmacy benefit program.
Financial review
Pharmacy Benefit Manager (PBM) oversight
Manufacturer rebate
Plan design
Quarterly Drug Utilization and Benchmarking
Contract adherence monitoring
Trend analysis reporting
PBM analysis and selection
RFP and contract negotiation
Formulary oversight
Specialty product management
Government Program Solutions
Data validation
PDE analysis
RDS/EGWP
CMS compliance guidance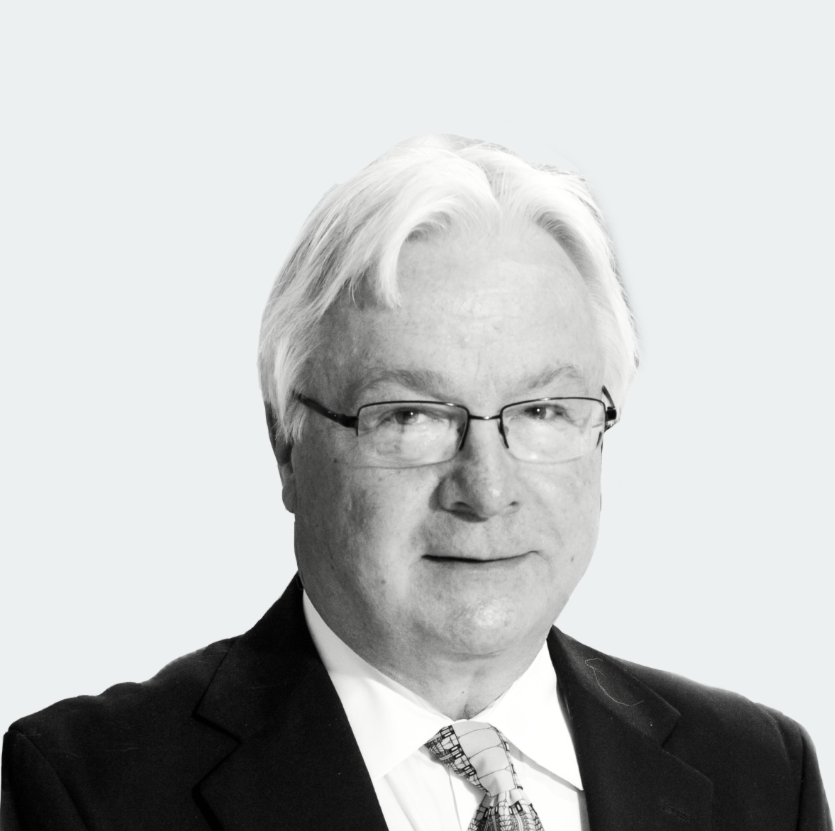 Gregory Rucinski, R.Ph
Executive Vice President, Program Director – Auditing Services
Gregory Rucinski, R.Ph – Executive Vice President, Program Director – Auditing Services
Greg has dedicated the last 37 years to the pharmaceutical industry. He leads all aspects of overseeing audit projects and consulting services for clients' pharmacy benefit program.
Greg spent 10 years as President and CEO at SPS – a pharmacy benefit management company and specialty mail order provider focused on large self-funded groups. He also worked nine years at Serv-U, a Wisconsin-based pharmacy chain, where he held positions as Director of Marketing, Advertising and Professional Affairs and Managing Partner.
Greg has served as pharmacy consultant to a number of large health plans, has partnered with many reinsurers and served as guest speaker for industry events.
EDUCATION
Bachelor of Science – University of Wisconsin School of Pharmacy
PROFESSIONAL DESIGNATIONS
Registered Pharmacist (Several States)
Tammy Miller, MBA
Program Lead - Consulting Services
Tammy Miller, MBA - Program Lead - Consulting Services
Tammy Miller has over 20 years of pharmacy benefit management (PBM) experience. She has an extensive background in the PBM and health care industries. She joined PillarRx in February 2019, but previously worked for a PBM (Navitus Health Solutions) since 2003 managing the Client Services and Implementation Departments. She was an integral resource in launching the company in the PBM marketplace. During that time, she shared her expertise regarding account management, operations, implementation and sales. Now as part of the PillarRx organization she continues to share her expertise in these areas and is a critical source of information for the PillarRx team and the clients and brokers she services.
EDUCATION
Master of Business Administration – Northern Illinois University
Bachelor of Science – University of Wisconsin-La Crosse
Tara Keeven, CPhT
Program Director – Copay Assistance Program
Tara Keeven, CPhT – Program Director – IPC Copay Assistance Program
Tara Keeven is Program Director – IPC Copay Assistance Program and is experienced in project management and administration with PBM prescription drug and Medicare processing. She has a successful background with over 15 years of customer service management and 5 years of retail pharmacy management. She has a proven background in Medicare Accreditation processes and pharmacy billing. Tara works between self-insured employer groups and managed care plans. She is currently involved in the day to day PBM operations including formulary oversight and maintenance. She assists CMS Direct Contract EGWP clients with the monthly Plan Pay Reconciliation and Attestation.
Ms. Keeven analyzes ongoing processing performance while maintaining PBM oversight to offer strategic plan development to assist in managing pharmacy spend. Her position requires the internal coordination of operations and analytics to ensure that claims auditing, report generation and ad hoc requests are communicated and delivered timely. Ms. Keeven ensures concise internal and external communication in order to provide the highest quality of service to our clients.  
EDUCATION
Associate's Degree – Applied Science with a concentration in Paralegal Studies.
Kari Tvedt
Senior Pharmacy Practice Consultant
Kari Tvedt – Senior Pharmacy Practice Consultant
Kari has 20+ years of experience in the pharmacy benefit management industry working with PBMs, health plans, large employer groups, state plans and consulting firms. In this role, Kari is responsible for providing overall pharmacy program consulting services and leads engagements for contract development and negotiation, RFP evaluation and PBM procurement, and PBM financial and benefit plan audits. Kari utilizes her background in PBM account management, operations, and client implementation services to advise clients on their PBM performance and assist with projects designed to optimize their pharmacy program performance and compliance initiatives.
Kari spent 6 years as a Senior Director, Client Engagement while at Prime Therapeutics, a PBM serving many Blue Cross and Blue Shield plans across the country. While in this role she demonstrated comprehensive knowledge of the competitive landscape by researching and analyzing market trends and competitive practices to ensure client strategy is aligned and well positioned within the industry and marketplace.
Before joining Prime Therapeutics, she worked for Express Scripts for 10 years in various operational and account management leadership roles.
EDUCATION
Industrial Psychology and Sociology – Minnesota State University, Mankato
Michele Dwyer
Senior Government Programs Consultant & Chief Compliance Officer
Michele Dwyer – Senior Government Programs Consultant & Chief Compliance Officer
Michele has been with PillarRx for 6 years and possesses 11 years of industry experience. Her role as Senior Government Programs Consultant & Chief Compliance Officer requires extensive knowledge of Medicare rules, an ongoing understanding and interpretation of Medicare guidance, and a relationship with Medicare's systems and resources. In addition, Michele is involved in Part D contract oversight and the coordination of stakeholders in strategic planning initiatives and overall contract management for delegated prescription drug benefit management functions. Michele is focused on the Medicare compliance and oversight responsibilities of direct-contract plan sponsors, as well as contract administration for self-insured plans offering prescription drug benefits to active and retiree populations.
Working with data analysts at PillarRx, Michele coordinates and supports all reporting mandated by CMS. In her role, Michele is responsible for ensuring PillarRx's organizational compliance with the compliance standards of our parent company, Brown & Brown, Inc, and incorporating compliance best practices used within the healthcare industry.
EDUCATION
Bachelor of Arts in Psychology – Michigan State University
Emily Tiernan
Auditor, Program Director - Data Validation Services
Emily Tiernan – Auditor, Program Director - Data Validation Services
Emily has over 10 years of experience in pharmacy benefit management and applied healthcare analytics. In this role, Emily utilizes her background in in pharmacy services, to include: PBM compliance, risk management, contracting, operations, and implementation, along with her unique experience in having directed health plan's pharmacy programs, to investigate and promote PBM performance. Through detailed audits and projects designed to optimize clients' pharmacy program performance, compliance, and cost savings, her strong aptitude for data driven decisions paired with experience has led to her continued success within this landscape.
Emily spent 5 years in risk analysis underwriting for a large health plan in Milwaukee Wisconsin before moving into pharmacy analytics. She began her pharmacy management career as a senior pharmacy analyst level, responsible for the configuration and execution of the health plan's pharmacy benefits for all product lines including: small group, individual medical, self-funded, supplemental, Medicare, Medicaid, commercial, off-exchange, and on-exchange. She accelerated into several higher roles, becoming managing director of a highly respected NASHCO (National Alliance of State Health Cooperatives) healthcare cooperative, specializing in government-based plans. This role placed an emphasis on structuring and improving formulary and benefit design, contract pricing, network and rebate performance.
EDUCATION
Bachelor of Science – Health Care Management – Grand Canyon University
Pre-Clinical Pharmaceutical studies – Viterbo University
Paul Fung, PharmD, MHA
V.P. of Account Management - Health Plans
Paul Fung, PharmD, MHA – V.P. of Account Management
Paul Fung joins PillarRx as our Vice President of Account Management with over 20 years of pharmacy experience. He has extensive experience in Managed Care, Pharmacy Benefit Management providing clients with drug benefit advice, expertise and recommendations. Dr. Fung manages client relationships and accounts with the overall goal of reducing pharmacy cost trends and consults with clients regarding innovative pharmacy strategies. Additionally, he assists clients with vendor management to ensure objectives are aligned across all parties.
Dr. Fung has been working in the managed care industry since 2005, this has allowed him to focus on diversifying his skills and experiences to understand the industry as a whole. Additionally, he has experience with retail pharmacy, clinical pharmacy and third party contracting.
EDUCATION
Doctor of Pharmacy – University of Kansas  
Master of Science in Health Care Administration  – Central Michigan University
Rob Cleek
V.P. of Information Technology
Rob Cleek – V.P. of Information Technology
Rob Cleek has over 16 years of Information Technology (IT) experience serving in the Pharmacy Benefits Management (PBM), Retail and Financial industries. Having started his career working in the Help Desk at ShopKo Corporation, Rob quickly transferred onto the Data Warehouse team where a long passion with analytics began. In 2007, Rob was hired by Navitus Health Solutions to support its technical teams. Over the next 10 years, Rob would work in all aspects of the technology division, including Analytics, Application System Administration, Database Administration, Claims Adjudication, and Specialty Pharmacy Software Development. In 2018, Rob was hired by Plan Administrators Inc to manage the Systems and Network team. Now, as part of the PillarRx team, Rob is using his vast experience in IT ensure that scalable and secure IT solutions and a knowledgeable team are ready to deliver on the important insights our customers require.
Education
Associates Degree – Northeast Wisconsin Technical College
Auditing Services & Consulting Services
10400 W. Innovation Drive, Suite 105
Milwaukee, WI 53226
Call us:
(844) – 377 – 4246
Copay Assistance Program
1839 Lake St Louis Blvd.
Lake Saint Louis, MO 63367